About us: We take time to understand our Customers' vision
What sets this family-run business apart in the realm of imprinted concrete driveways is our ability to tailor the design to suit the individual preferences and architectural style of each customers' property. We take the time to understand our customers' vision, offering a wide range of pattern options, colour combinations and finishes to choose from. Whether the customer seeks a classic and timeless design or a contemporary and unique look, we ensure that the imprinted concrete driveway seamlessly integrates with the overall aesthetics of the property.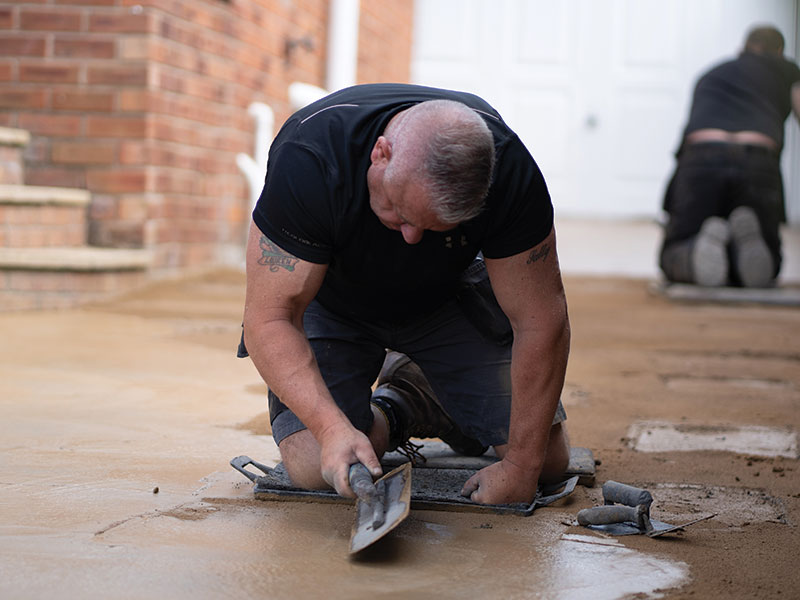 We've built Lasting Relationships with Customers, earning their Trust and Loyalty
Furthermore, our longevity in the industry speaks volumes about our commitment to customer satisfaction. Over the years, we have built lasting relationships with customers, earning their trust and loyalty through our exceptional craftsmanship and personalised service. Our longevity also demonstrates our ability to adapt to changing market dynamics, ensuring that they remain a reliable and trusted choice for driveways.
35 Years of Expertise is a Testament to our Success and the Quality of our Work
In an industry where experience is key, Monaghan driveways 35 years of expertise is a testament to our continued success and the quality of our work. With each project we undertake, we draw upon our extensive knowledge and skillset, delivering driveways that not only meet but exceed expectations. Our years of experience are a testament to our unwavering dedication to our craft and our commitment to providing the highest level of service to our valued customers.